There are all kinds of speculations that Jamie Lynn is getting a bit partying in Louisiana while mother Lynne is busy with older sister Britney Spears in Los Angeles.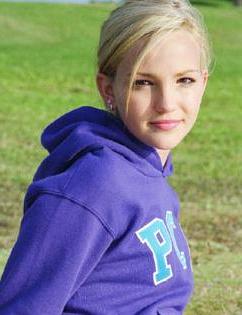 But a report claimed that some 2,000 miles away from her big sister's wild Los Angeles excursions the pregnant 16-year-old Jamie Lynn Spears spends quiet days in Kentwood, La.
Jamie is trying her best to keep out of the spotlight and eat right and spends her days noshing on grilled chicken salads from one of the family's favorite take-out joints, Crossroads, and staying mostly behind the iron gates of Serenity, the mansion.
A source close to the family revealed, "She's not showing – her stomach's not big at all." Another source, which is close to the Spears family added, "She's taking full responsibility for her own life, making good choices and good decisions."
The pregnant teen continues to work on her GED while being cared for by an adult guardian, who is a family friend, while Lynne is in Los Angeles.
And the report confirmed that she is still seeing her baby's father, Casey Aldridge, 18.
A family friend Darlene Hughes said, "I'm thankful for the choice she's making. I'm proud of her, and I know the baby will be raised in a wonderful loving home."
Comments
comments