Jamie Lynn Spears will be at least five months pregnant when February 14 rolls around. But the little sixteen-year-old "Zoey 101" wants her fans to have a Happy Valentine's Day which was indicated to her card.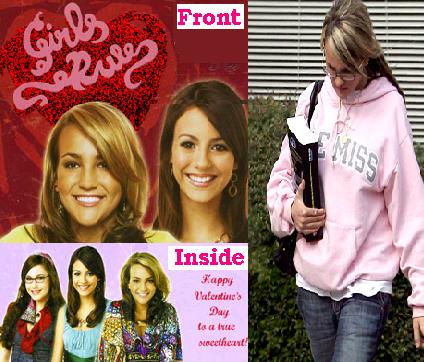 American Greetings has released a "Zoey 101" Valentine's Day card featuring the pregnant star and two other stars.
In the front cover of the card, it reads, "Girls Rule." Inside the card, her message indicates: "Happy Valentine's Day to a true sweetheart!"
The 16-year-old star, which was recently spotted with a GED book, has been at the headlines since announcing her pregnancy last month.
The pregnancy news helped her boost her status as a pop culture princess her Nickelodeon show "Zoey 101" netted 7.3 million viewers, which is more than double the show's normal viewership, on last Friday's season finale.
Comments
comments