Jamie Lynn Spears plans to move back to California, where she can escape her mother's control, according to a report.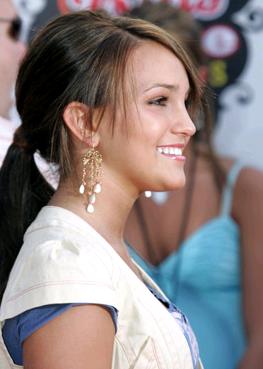 Another report claimed that the sixteen-year-old pregnant star also wants to get married to the father of her baby, an eighteen-year-old guy named Casey Aldridge.
Lynne Spears is said to want her troubled daughter Britney Spears to move back to Louisiana to get her out of Los Angeles and away from the spotlight. Of course it should be noted that Jamie Lynn Spears was in the state right under Lynne's nose when she got pregnant at sixteen so it is not clear just how good of an idea that might be.
And the sisters might trade places. Jamie Lynn is getting out of her hometown in the next month and already is reaching out to her industry contacts and letting them know she wants to resume her career, according to insiders.
The insider said, "Jamie Lynn is moving to Los Angeles to live with her dad. She wants to be settle in before the baby is born in March or early April – and she wants to be closer to film projects she'd like to start after giving birth."
A report this week claimed that it has learned exclusively that Jamie Lynn will marry Casey Aldridge in a secret ceremony shortly after her 17th birthday, on April 4.
The insider added that Jamie Lynn's dad Jamie, unlike her mom is not opposed to her relationship with Casey, although he does not want them to marry at such a young age.
Comments
comments