Janet Jackson postponed two concert dates this week on her nationwide Rock Witchu Tour due to an undisclosed illness, a rep for the singer said Tuesday.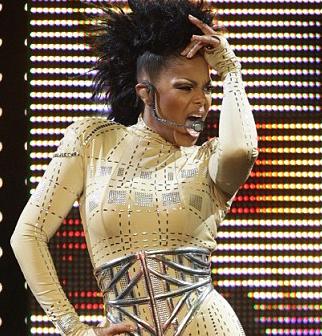 The 42-year-old singer has decided to delay her Wednesday show in Boston and a Thursday performance in Philadelphia until further notice. She will resume her tour Saturday in Greensboro, N.C.
The postponements come a day after the singer suddenly fell ill during a sound check in Montreal and was rushed to the hospital, forcing her to cancel her Monday night show. She was released a couple of hours later. The nature of her illness wasn't reported.
Janet Jackson kicked off her tour promoting her latest album, Discipline, in Vancouver on Sept. 10.
Comments
comments