Jay-Z and hip-hop/soul queen Mary J. Blige have been forced to scrap a scheduled concert in Colorado next month (Apr08) less than three hours after announcing the date in a press release.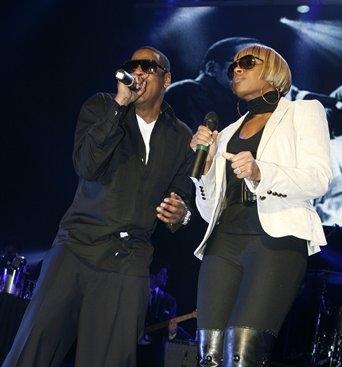 The celebrity pair is due to hit the road for their Heart of the City Tour this weekend in Miami, Florida, with further dates across North America over the next few weeks.
An additional gig at Denver's Pepsi Center on 23 April was declared by promoter Live Nation on Tuesday (18Mar08) night at 8.59pm, with tickets due to go on sale on Saturday (22Mar08) morning.
But at 11.48pm, Live Nation issued another statement, pulling the concert altogether.
The latest press release indicated, "Due to late additions of appearance commitments, they are disappointed that they will not be able to play in Denver".