Angelina Jolie and her partner Brad Pitt have proved their humanitarian credentials by donating over $8 million (£4 million) to charity.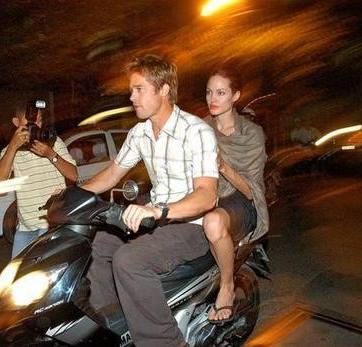 The couple is known for their work with good causes. Angelina Jolie is a United Nations goodwill ambassador while Brad Pitt has been devoting much of his time to helping victims of Hurricane Katrina, which devastated New Orleans, Louisiana, in 2005.
The celebrity pair also set up their own charitable organization in 2006, with Angelina Jolie donating $4.1 million (£2.5 million) and Pitt giving $4.4 million (£2.2 million) to the fund.
The foundation poured out $2.4 million (£1.2 million) in 2006 alone with money going to charities including Doctors Without Borders and the Global Aids Alliance.
In addition, Angelina Jolie and Brad Pitt donated $137,000 (£68,500) to the Namibia Red Cross as an apology for the media circus that descended on the country when Angelina Jolie gave birth to their daughter Shiloh there in 2006.
Comments
comments