Jennifer Aniston and John Mayer, who sparked to have rekindle their romance, have been seen together for the second time this week. Their reunion already added to rumors that their brief romance continued.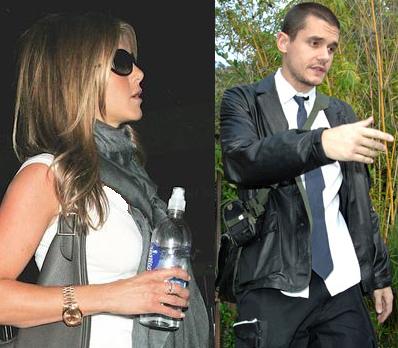 Jennifer Aniston met up with her former rocker beau and some friends for a cozy restaurant meal at the Sunset Tower Hotel in Los Angeles late on Tuesday night.
After a bitter break-up it looks like the on-off couple might be back on.
A source revealed: "They left out the back of the hotel and were very discreet. Jennifer Aniston was leading but John Mayer walked very closely behind her when they left."
Perhaps this is not their first 'secret' date since their split because it was reported that the celebrity pair was said to have spent time together in New York last weekend, amid rumors they are giving it another go now that the guitarist has finished touring.
Comments
comments