Jennifer Aniston and Owen Wilson were getting very friendly on the set of their new film and as usual, more reports claim they are getting cozy off the set as well.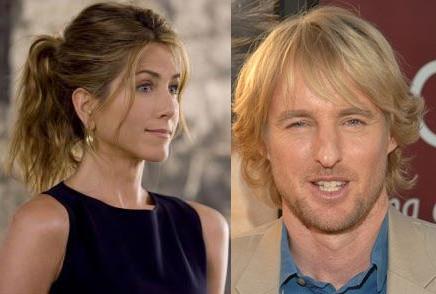 The celebrity pair has taken a little break from filming for a bit of rest and relaxation.
According to a report posted on the magazine's website the unlikely pair took a break from shooting their Christmas Day release "Marley & Me" to grab a round of drinks Saturday night.
The source revealed, "The magazine notes that along with Wilson's pal Woody Harrelson, they popped by Miami's La Marea The Tides at the restaurant's Coral Bar."
The report notes that they then joined about 20 pals for a low-key Mediterranean meal in the dining room.
She added, "Jennifer was in a very good mood, and she was extremely friendly to all the staff. She spent a lot of time with Owen, but it didn't appear that anything too flirtatious was going on. It was definitely more of a friends vibe."
Comments
comments