There are a lot of speculations surrounding the split of Jennifer Aniston and Paul Sculfor. One angle reveals that drugs could be the cause of real life break-up of the pair.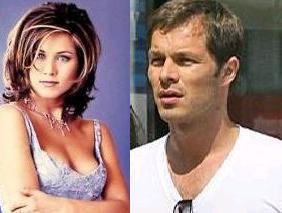 According to a magazine's report, it has learned exclusively from a close pal of Paul Sculfor that the recovering cocaine addict dumped Jennifer Aniston, because he feared getting sucked into the drug-fueled world of Hollywood celebrity.
After three drug-free years, he found himself tempted again with drugs and he decided to turn his back on Hollywood and Jennifer Aniston.
A friend revealed, "Paul genuinely cared for Jennifer. But everywhere he turned, he was haunted by the temptation of drugs."
According to the report, Paul Sculfor never intimated that Jennifer Aniston does drugs. The source says he believed they are common within her circle of acquaintances. And having none through an intensive, six-month rehab for cocaine, he was afraid of a relapse.
Paul Sculfor's representative denies that the pair broke up due to pressures on him. The friend added, "Paul had several heart-to-heart talks with Jen and told her it was best for both of them if they parted. It was Paul who decided to end it."
Comments
comments