Jennifer Aniston has split from Paul Sculfor, it has been reported. The British model has left Los Angeles for a two-week trip to London after the couple was seen having a heated row.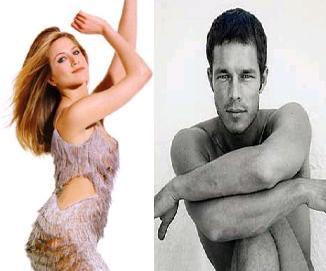 The couple dined at Santa Monica's Shutters on the Beach restaurant on June 17 and the atmosphere appeared strained.
A witness revealed, "They seemed to have had a disagreement. Jen stared Paul straight in the eyes and crossed her arms against her chest."
Sources close to Paul believe he could have found the whirlwind romance too intense.
The source added: "He probably went to London for a while to get away from it all."
However, those close to Jennifer believe the romance may just be on hold for a while. The day Paul left for London, "Along Came Polly" actress had dinner with friends at Courteney Cox's Malibu mansion and appeared confident she would see Paul again.
A source also said, "Jen and Paul were friends and remain friends. They will probably go out for dinner again sometime. There was no drama. They had a couple of dinners and hung out – it was never more than that."
Comments
comments