Jennifer Aniston gushed about how happy she was for Brad Pitt in a taped interview with Oprah Winfrey Wednesday.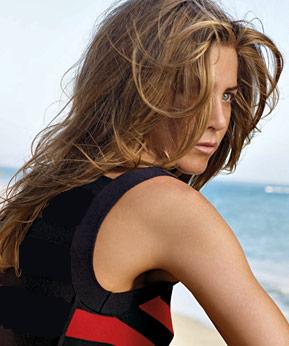 The "Break-up" actress revealed: "He's done some amazing things in the last couple of years. So I just think he's doing great."
She also sent well wishes for Brad Pitt and Angelina Jolie.
Julie Grushoff, who is an audience member shared: "Jen said she is very happy for Brad and Angelina. She said she is over the relationship and feels like it happened 100 years ago."
It's a far cry from the Vogue interview released Tuesday, in which Aniston called Jolie "really uncool" for hooking up with Pitt while they were still married.
("[The Vogue interviewer] asked me a question and I basically just answered it as honestly as I could," Aniston told Winfrey.)
The olive branch was extended a little further: Even though Aniston's Marley & Me opens on the same day as Pitt's The Curious Case of Benjamin Button, she wished him success.
Jennifer Aniston joked: "We all want our movie to do well…Can we have a tie?"
She also brought up current beau John Mayer, saying: "I've been unbelievably lucky in love. It just might not look the way it's supposed to look at this point."
(In Vogue, she said "People need to mind their own business!" on their nine-year age difference.)
Niveen Atieh, who watched the taping, revealed: "She was glowing and very excited about the relationship."
Just one week ago, her former husband filmed an episode of Winfrey's show. When asked if he's the happiest he's ever been, Brad Pitt replied: "Dare I say."
He also said he'd "probably" have more kids with Jolie, although her rep tells Usmagazine.com she's not pregnant now.
Jennifer Aniston's interview airs Thursday, and Brad Pitt's is tentatively slated for Nov. 18. Marley & Me, which is the new film of Jennifer Aniston, is expected to open Dec. 25.
Comments
comments