Lindsay Lohan, who previously declared her love for DJ Samantha Ronson, referred to President-elect Barack Obama as the country's "first colored president" in a new interview.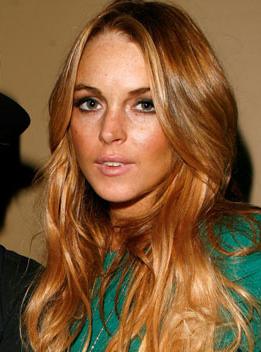 Describing her experience on Election Day, the "Freaky Friday" actress reveaeld: "It was really exciting. It's an amazing feeling. It's our first colored president."
A spokeswoman for Lindsay Lohan didn't immediately return messages left Wednesday.
Interviewer Maria Menounos didn't question the 22-year-old actress on her use of the term. And "Access Hollywood" also didn't cite her remark in its online story, but did post an "extended interview" video on its Web site that included the remark.
Lindsay Lohan blogged about her support of Obama during the presidential campaign.
Meanwhile, Lindsay Lohan found wearing a fake pregnancy bump "scary".
The 22-year-old actress, who played a woman pretending she is pregnant to keep her job in new movie "Labor Pains," says wearing the prosthetic belly helped her understand what it would be like to carry a child.
She added: "It's alarming in a way – you think about all the things that come with being pregnant. It's kind of scary, especially for someone my age!"
Comments
comments