Taylor Swift had more than music on her mind as she worked the red carpet at the 2008 Country Music Awards.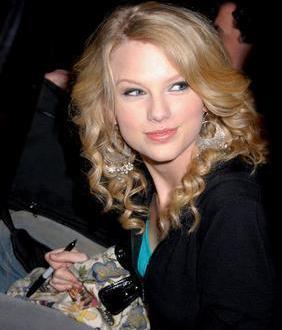 The country singer, who famously used to date Jonas Brother Joe Jonas, 19, revealed what she thought of her ex-boyfriend's decision to go public with his new older love, 10,000 B.C. actress Camilla Belle, 22.
She said: "They've been together for months. That's why we broke up."
Taylor Swift also said that her best advice for getting over a heartbreak is to "write songs about it." When asked if she and Joe are still friends, she curtly answered: "We don't talk."
Joe and Camilla met on the set of a Jonas Brothers' music video. An insider says the couple only started dating after the video wrapped.
How professional!
Comments
comments