Jennifer Aniston attended the Feeding America charity event hosted by David Arquette in L.A. Friday.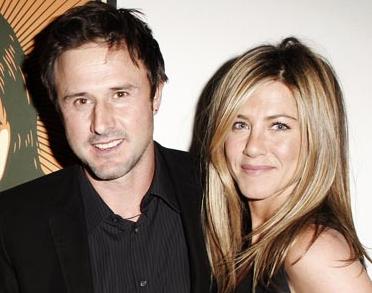 The actress was spotted as keeps close to pal David Arquette at the Feeding America cocktail party on Friday (January 9) in Los Angeles.
Feeding America, which is the nation's largest hunger relief organization, helped Shepard Fairey unveil his original artwork created to raise awareness about hunger in America. The event was hosted by Dan Glickman, President and CEO of MPAA and Arquette at the home of Eric Kranzler (partner in Management 360).
Jennifer Aniston and David were joined by David's wife Courteney Cox, their BFF Sheryl Crow, Gwen Stefani and Gavin Rossdale, Leonardo Dicaprio and girlfriend Bar Rafaeli, Julia Louis Dreyfus and husband Brad Hall, Tobey Maguire and wife Jennifer Meyer, Josh Groban, Amanda Peet and husband David Benioff, Nick Lachey and girlfriend Vanessa Minnillo, Kevin Connelly, Lukas Haas, Jason Bateman, Michael Chicklis and Jimmy Jean Louis.
Meanwhile, the "Marley And Me" actress wrote John Mayer a poem for Christmas, and as a surprise New Year's gift, he recorded it as a song.
An insider revealed: "He changed it a little bit to make it more lyrical. But it's all John Mayer style, so it sounds good."
"Lucky in love, lucky in love," the song begins. "Didn't forget me when I asked you to leave me." It continues, "Didn't forget me/ Now you're alongside me/ You've brought luck to love/ I've been hit by a truck in love."
John surprised Jen with the tune during their trip to Cabo San Lucas, Mexico, over New Year's.
A source says Jennifer broke down in tears, saying: "She said, 'It was only a little something I wrote down for you, and you made it beautiful.' And then she joked, 'Do I get the publishing rights?' "
Comments
comments