Lindsay Lohan expressed the things that plagued her mind these days: curious ways of the paparazzi and tabloids.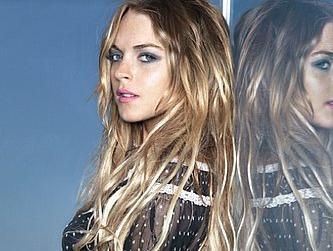 The "Freaky Friday" actress, who recently denied reports she had split with Samantha Ronson earlier this week, pondered the question in her MySpace blog why the tabloids and paparazzi create false information and drama about her.
The actress wrote: "Head games – that's what the tabloids and pap's play with everyone …. don't they? Everyone plays games, but it gets to the point sometimes when you just want to know why."
Troubled, the Mean Girls star spent a sleepless night this week in front of the TV watching Without a Trace, which she proclaims to "love this show" and calls Anthony LaPaglia's character Jack Malone "boss."
And to help ease her curiosity, Lohan writes that she fittingly listened to the song "Head Games" by the rock band Foreigner.
Meanwhile, Lindsay Lohan became the new face of the Italian brand Fornarina for its 2009 campaign. The Spring/Summer '09 ad campaign has been released. The actress is seen posing against the backdrop of Los Angeles at one of Hollywood's most exclusive locations, the Stahl house.