Prince Harry issued a public apology Saturday after a British newspaper published video footage of him using offensive and racist language.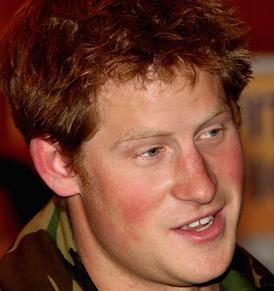 The News of The World reported that Harry, third in line to the British throne, used offensive terms to refer to people from Pakistan and people of Arab descent.
Prince Harry, who is an army lieutenant in the Household Cavalry's Blues and Royals, is purported to have made the remarks in 2006 in an airport departure lounge as soldiers waited to travel to Cyprus for training exercises.
The newspaper said in a statement that in the video, Prince Harry referred to one colleague as "our little paki friend" using a derogatory term for people of Pakistani origin.
It reported that he called another cadet, who was wearing a headscarf a "raghead." The newspaper said that the video was filmed by other cadets and supplied to the newspaper.
St. James's Palace, the office of Harry and his elder brother Prince William, said on Saturday that Harry was sorry for any offense caused by his use of the word "paki."
Patrick Harrison, who is a spokesman, revealed said in a statement:
" Prince Harry fully understands how offensive this term can be, and is extremely sorry for any offense his words might cause. However, on this occasion three years ago, Prince Harry used the term without any malice and as a nickname about a highly popular member of his platoon. There is no question that Prince Harry was in any way seeking to insult his friend."
Harrison said that Harry had used the other offensive term to refer to either the Taliban or Iraqi insurgents.
Britain's defense ministry said in a statement Saturday: "Neither the army nor the armed forces tolerates inappropriate behavior in any shape or form. The Army takes all allegations of inappropriate behavior very seriously and all substantive allegations are investigated."
The ministry said no complaint had been raised against Prince Harry over his comments. "We are not aware of any complaint having been made by the individual," the ministry's statement said.
Comments
comments