Jennifer Aniston beats Angelina Jolie and other actresses for the top female actress' payback list. Matt Damon, who once joked that kissing Angelina was like "kissing your sister", is the top male actor and tops out overall.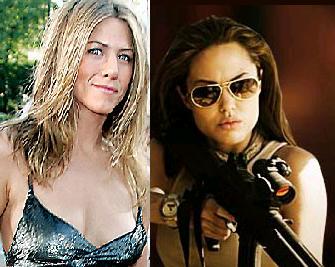 The "Break-up" actress is also the Hollywood's most profitable actress as well as the actress with the highest "Star Payback." Her generally low-budget films grossed on average $17 for every $1 she was paid. Her standing was buoyed by her role in The Break-Up, which banked an estimated $270 million in worldwide box office and video.
Other stars, which were linked with Jennifer Aniston, did remarkable achievements. In terms of their returns to Hollywood studios, Vince Vaughn and Jennifer Aniston eclipse most of their $20 million per film colleagues in Hollywood. For Vince Vaughn, he tied for third place with Johnny Depp.
Comments
comments