Jennifer Aniston, who previously reported that her parents met her rocker beau John Mayer, has asked fans not to sell their amateur photos of her.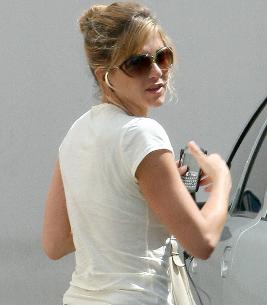 The actress, who is one of the world's most photographed women, asked the public not to try to make money from her image.
Jennifer Aniston acknowledged that new technology means fans are more likely to take snaps when they spot her out in public, according to a report.
The actress revealed: "People sometimes pretend that they're on the phone, and they kind of dial and take the picture at the same time."
The actress added: "You hope they're doing it for themselves, that they're not thinking, 'I'm going to dine out on you'."
Comments
comments