Lindsay Lohan, who was attacked by the PETA, and Samantha Ronson had their second major argument in a week at the extravagant launch of a Dubai hotel last night.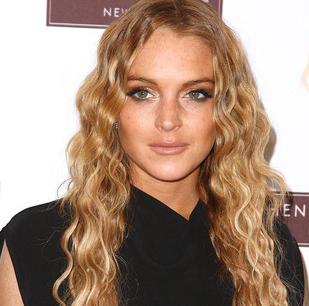 Sam took to the decks at the afterparty but left Lindsay in tears after they had yet another row.
A source revealed: "At one stage Lindsay approached Sam in the DJ booth and screamed at her, 'How many more songs? How long is it going to take for you to pack up?"'.
It would appear the couple are going through a major rough patch.
According to one US report, the pair are currently undergoing counseling to resolve their escalating problems.
They had a screaming match at Boujis on Tuesday night when Sam spotted Lindsay dancing with Calum Best, and had to be pulled apart after almost coming to blows.
The source said: "Lindsay and Sam are fighting like cats and dogs.They fight every day, screaming, crying and yelling at each other. Sam and Lindsay are still very much together and very much in love, but drama just seems to follow Lindsay, and Sam hates it."
The source continued: "She deals with Lindsay every day. And every day for Sam means questioning, "Is this worth it?"'
The source added: "Matthew stepped in to calm things down. He set them straight, saying, 'Right, Sam first and then let Lindsay say her piece.'"
It seemed to do the trick. Matthew then told Sam that he and Lindsay planned to open a store together in New York. The change of subject seemed to defuse things.'
The celebrity pair were at the launch party of the £1.5 billion Atlantis resort. They were also at Faces nightclub in Gants Hill this week – we're sure they noticed the difference.
The Dubai party cost almost £20million, which won't be music to the ears of the 800 staff resort boss Sol Kerzner has just laid off at the original Atlantis hotel in the Bahamas.
Last night it was fashion designer Matthew Williamson who played the role of peacemaker between the pair.
Comments
comments