Jennifer Aniston, who recently went bikini surfing in Hawaii, has returned to Los Angeles.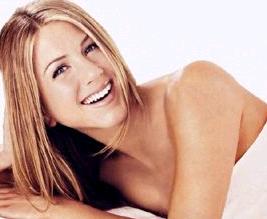 The 38-year old actress has a full schedule ahead but before getting back to work she took a little time for some rest and relaxation in Hawaii.
The actress is set to work in September on the film "He's Just Not Into You." She will also work on "The Management" film with Steve Zahn in October. "The Management," is a romantic comedy about a saleswoman, played by Jennifer Aniston, who sells budget art to motels and small companies and has a fling with Zahn.
Madras has been selected as the filming site for the movie "The Management." Holli Van Wert, the Madras Chamber of Commerce director, revealed, "The Oregon Film Association contacted me about what they were looking for and I sent in information and they chose us. Madras had what they're looking for."