Kate Middleton has returned from her recent holiday trip with Prince William. She looked positively radiant and gorgeously tan.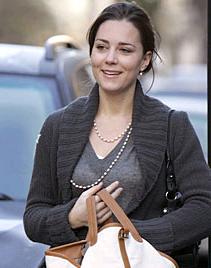 During their romantic holiday, Kate Middleton and 25-year-old prince checked into the Desroches Island resort. The island is known for its beauty, sandy shores and an ideal spot for a couple with a price of 5,000 pounds a week.
After the holiday, the 25-year-old brunette was spotted wearing her typical style and colors, a fitted black-and-white floral dress, black cardigan and oversized white bag. She was smiling at that time while listening to her Ipod.
Comments
comments