Having expressed her interest to star in a James Bond movie, Jennifer Aniston allegedly is being lined up as a potential Bond girl in the next installment of the 007 movie.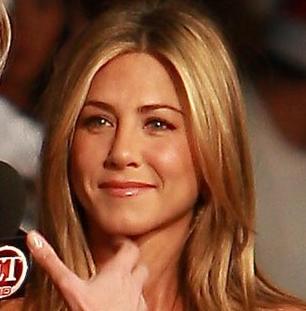 "Slumdog Millionaire" beauty Freida Pinto apparently is not the only actress considered for the future Bond girl role as the name of Golden Globe-recipient Jennifer Aniston now falls into the possible casting list of "Bond 23".
According to a report, the 40-year-old actress has been eyed to be the next Bond girl after she expressed her hope of starring in the film about the superspy agent.
"We're always looking for the next Bond girl. She has to be beautiful but she also needs to have brains. It helps if she's athletic and able to keep up with the intense stunt work a Bond movie demands," a source from Bond's production company EON explained as reported by the publication. "Jennifer has all these qualities. It's great to hear she'd love to do a movie because we have used established actresses before such as Teri Hatcher and Denise Richards. It's great she's a fan."
"After her comments it's likely she'll be called in to meet [producers] Barbara Broccoli and Michael G Wilson when we start on the next one," the source furthermore insisted. Aniston's remark pointed out by the source was her saying to Elle magazine earlier, "I'd love to do an action movie. James Bond. Glamour. Daniel Craig. Loads of fun." It should be noted though that neither Aniston nor EON has offered any confirmation or denial in relation to this Bond girl speculation.
Since the last Bond movie, "Quantum of Solace", hit theaters, speculations on the next installment of the action series have made their rounds. The latest rumors placed "Slumdog Millionaire" director Danny Boyle and actress Freida Pinto as potential director and Bond girl respectively. However, the Boyle report has been quickly denied by the helmer himself.