John Mayer and Jennifer Aniston has sparked a lot of romance reports but the actress chose to spend more time with her older friends like Courteney Cox.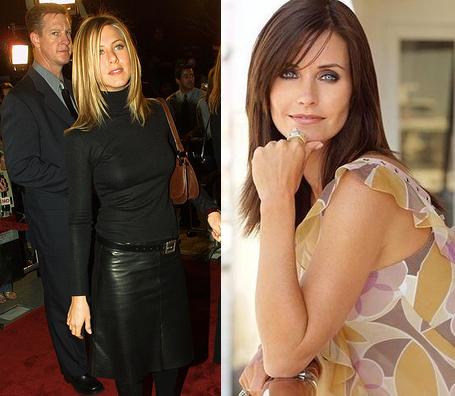 During a recent weekend in Los Angeles, the celebrity couple spent some time apart, but while she mellowed out with older pals like, he hit the town with his twenty-something pals. How much longer can he live in both of their different worlds?
Earlier reports have detailed that Jennifer's BFF Courteney Cox is working hard to help Jennifer work over John and keep him on the straight and narrow.
The idea appears to be to help John mature, even when he is not around Jennifer or her friends.
According to a report, when John is with Jennifer it is mellow nights with Courteney Cox and hubby David Arquette.
The magazine then details that without Jennifer it is wild nights with the boys for John. The magazine claims that when is on his own notorious night owl John still likes to hit hot bars in LA and NYC. But last month he opted to stay in, joining Jen and her best friend, Courteney Cox, for a barbecue.
Can Courtney and the circle of friends that surround Jennifer Aniston keep the wild rocker in check? There is a pretty good age difference, John Mayer is 30 years old and Jennifer Aniston is 39 years old and just a shade under what many would consider a "cougar." Right now, Jen and John seem inseparable, so it might not matter until work keeps them apart.
Comments
comments