Jennifer Aniston has allegedly made peace with her split from Brad Pitt and his swift relationship with Angelina Jolie by defending them to friends against break-up rumors.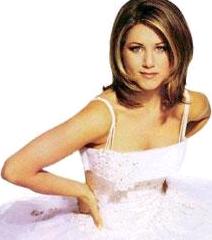 Brad Pitt and Angelina Jolie have been beleaguered by speculation that there is trouble between them. The celebrity couple has appeared in public smiling and happy but has not formally dismissed the rumors.
However Jennifer Aniston, who is recently became single after splitting from British model, has told friends that Brad Pitt and Angelina Jolie are happy.
According to newspaper's report, a source revealed, "Jen has told everyone it's a load of rubbish and they are very much together. Angelina may not be her favorite person in the world, but she's very loyal to Brad."
Comments
comments