Jennifer Aniston is apparently "devastated" that she's been dumped by Bradley Cooper.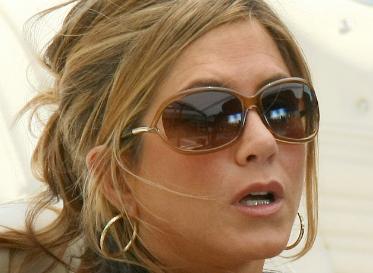 The star was also left reeling when she discovered Bradley had been on a date with actress Renee Zellweger.
"Jennifer was devastated when Bradley told reporters in Paris that she was 'just a friend' and denied they had any romantic involvement," according to a source.
"It makes her look desperate — which is the one thing she dreads coming across more than anything else.
"She had no idea why Bradley would deny they went on a date — the only logical explanation she could come up with was that it was his way of trying to keep their romance private.
"But when she confronted him about it, he took the opportunity to let her down gently and say he only wanted to be friends.
"It was a huge embarrassment for Jennifer — now she feels used an upset — her confidence has taken yet another knock and she's back at square one in terms of dating."
"Jen was so happy to be dating Bradley," the source added, "she saw him as a hot new guy who was finally a worthy replacement for John and Brad.
"The trouble is she falls too fast, too soon — and as gorgeous and charming as she is, it's a bit of a turn off to guys like Bradley that she's keen to settle down so quickly.
"Hopefully, she'll dust herself off and find a guy who really appreciates her and treats her right, because she's such a great catch for the right guy!
"And who knows — maybe Bradley will come to his senses and realize he's let one amazing lady slip through his fingers."