Jennifer Aniston has reportedly been suffering from exhaustion after touring with boyfriend John Mayer.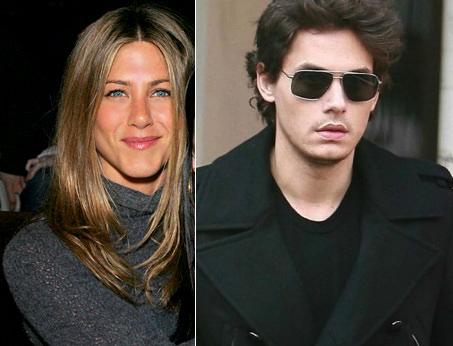 The actress visited four countries in 11 days and traveled an estimated 11,400 miles last month while following her musician lover on his recent world jaunt.
The insider revealed: "It's been exhausting and exhilarating at the same time. They're always on the go and that's why she's losing weight."
Doctor Richard Fleming, who specializes in cosmetic surgery, added: "Stress, travel and exhaustion can have a dramatic effect on people's faces even after a few weeks.
The doctor added: "She looks exhausted and drawn. It gives her a hungover look, even if she hasn't been drinking. Unfortunately, it has a greater effect because she's 39 and not 25."
Meanwhile, Jennifer Aniston kept a close hold on best friend Courteney Cox Arquette at the L.A. premiere of "The Tripper".
The screening of the scary movie was fittingly held inside the gates of the creepy Hollywood Forever Cemetery. At the outdoor screening, guests curled up on sofas while munching on food from In-N-Out Burger and Dale and Thomas gourmet popcorn—a favorite of Courteney and David Arquette's.
Comments
comments