Jennifer Aniston, who was dating good-looking rock star almost a decade her junior, will celebrate her 40th birthday just six months away.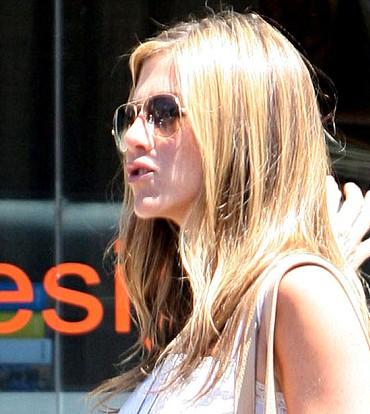 The Californian beauty appears some slight adjustments or enhancements with her looks after she was recently have had her lips 're-engineered' with a series of plumping injections.
The work apparently took place in early July, after Jennifer Aniston ducked out of sight in the weeks before the birth of her ex-husband Brad Pitt's twins with Angelina Jolie.
A close friend, who was noting her lips had a 'stiff, unnatural pucker that just didn't fit the rest of her face,' revealed: "It seems obvious she had some work done."
Earlier this year, the actress started dating rocker John Mayer, 31, following a failed relationship with actor Vince Vaughn and the demise of her five-year marriage to Pitt.
According to U.S. reports, she has set her heart on marrying Mayer and having a baby with him.
Another friend revealed: "There's a lot of pressure on Jennifer dating John. Every other girlfriend he has had has been ten years younger than Jen, and she's very competitive about keeping up."
Jennifer Aniston, who has admitted to having surgery on her nose, is also said to have embraced Botox, to smooth wrinkles from her cheeks and forehead.
The friend said: "She's obsessing about her face because it's sort of been the only part of her that's aged. From the neck down she's like an Olympic athlete, with great proportion, tone and skin colour. But she worries a lot about wrinkles and her thinning lips. That's what she focuses on."
Comments
comments