George Clooney did not make much headway when he attempted to strike a conversation with Jennifer Aniston at an Oscar Before-Party at Beverly Hills hotel on February 23.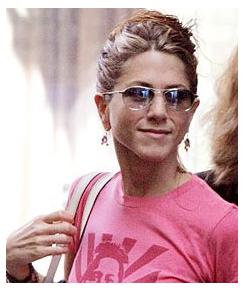 She walked up to Jennifer Aniston was in a group that included Courteney Cox, David Arquette, Orlando Bloom, Robert Downey Jr. and his wife, Susan.
An eyewitness revealed, "George attempted to be friendly, but Jen wasn't having it. After enduring a few minutes of the actor's presence, Jen turned on her heels and made a beeline for the Sunset Ballroom, where most of the guests were mingling."
Courteney Cox followed Jennifer Aniston soon after, leaving her husband David and George to engage in a desultory conversation.
Angelina Jolie, who is a co-host at the party with Jennifer Aniston, disappointed many who had looked forward to seeing Brad Pitt's women come face to face.
Comments
comments