Jennifer Aniston, who became single since her split from Vince Vaughn, may have a new man in her life.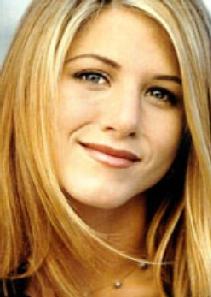 The 38-year-old actress spent Memorial Day weekend getting cozy with a handsome mystery man with dirty-blond hair. During a romantic dinner at Santa Monica's One Pico restaurant in the Shutters Hotel on Saturday, he had the actress's undivided attention.
At 8 p.m. the pair slipped into the beachfront eatery with Aniston's man gently rubbing her back as they waited for a table.
For the next three hours the duo talked by candlelight over a bottle of San Pellegrino, leaning in close and, at one point, even holding hands across the table.
The actress appeared content to fly solo the next day at a local beach bash, palling around with neighbors Courteney Cox, David Arquette and their daughter Coco. Later, back at the Cox-Arquette home, Jennifer Aniston mingled with about a dozen guests while her dog Dolly barked at the holiday commotion.
Kathy Najimy, a longtime friend of the actress, revealed, "[Jennifer] is doing so good. She's fantastic. Couldn't be better."
Comments
comments