Lindsay Lohan, who recently went to rehab for the second time, is settling well into her rehab treatment, according to a friend.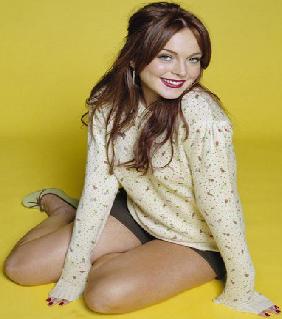 Nate Newell, a stylist pal of Lindsay Lohan, revealed, "She's happy where she is and is just taking time to herself to learn and be okay. I've been in touch with her and she likes it."
The actress checked into Promises treatment center in Malibu on Memorial Day after a her DUI citation
Nate Newell added, "She's so much in the public eye 24 hours a day that she's gotten so caught up. I think she surrounds herself with good people generally, but all the pressure that she's around has created this alternate universe in a way and it's hard for her to stay grounded."
Lindsay Lohan's next movie, Poor Things, was slated to begin filming on Thursday in Los Angeles, and at the actress's request, the project will find a way to ensure her continued involvement.
Rob Hickman and Shirley MacLaine, the producers of the film, revealed, "We are trying to rearrange the shooting schedule to facilitate her working at the end of the shoot to coincide with the completion of her rehabilitation. We wish her love and the blending of mind, body, and spirit."
Comments
comments