Actress Jennifer Aniston is allegedly driving everyone barking mad on the set of her new movie – over her beloved pooch Norman.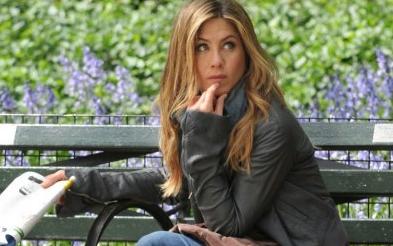 According to reports, Aniston insists on taking 13-year-old Norman onto the set of The Baster every day.
He reportedly has his own chair next to the director, as well as a doggy masseuse on hand. But the crew is said to be fed up looking after Norman, whom Aniston adopted in the mid-90s, after being given strict instructions to walk him three times a day and to feed him from the same catering truck the actors use.
An insider on the set told The Enquirer: "Norman is important in Jen's life, but the crew is fed up with having to dote on him. "Norman is a nuisance on set, but Jen needs him around all the time and she won't stand for him being chained up. "So the dog has his own chair near the director, and Jennifer also has a doggy masseuse tend to Norman every day.
"She even insists that Norman eat with the crew and that he's fed organic, human-grade food. "So Jen's assistant has special plates made up by the caterer with free-range white meat chicken and organic rice. Norman eats healthier and better than most humans."
Comments
comments