Prince Harry is being coached through the hardest stage of his flying course – by Prince William.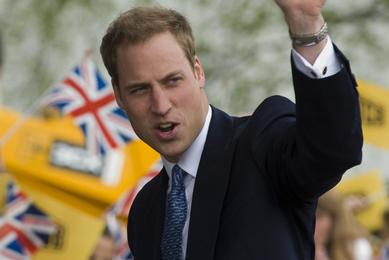 The royal brothers-in-arms are cramming in extra hours as Prince William passes on all he knows about Squirrel helicopters.
Sources at RAF Shawbury – where both princes are based – revealed the boys have even turned down nights out to swot up.
Harry, 24, will in June begin four months of intensive flying training in the single-engined machines as his bid to become an Army combat pilot reaches the next stage.
He has been in "ground school" at the Shropshire facility for the past three weeks, preparing for take-off.
The small Squirrels are used as entry-level machines for wannabe chopper pilots.
Harry has to make the grade flying these aircraft before he can move up.
One source said: "[Prince] William is proving an excellent coach for his younger brother. He has just completed his Squirrel training so everything is fresh in his mind."
The source added: "The brothers share a house and have spent hours in the evenings preparing for [Prince] Harry's first flight."
William, 26, has been based at RAF Shawbury since January and hopes to make it as an RAF search and rescue pilot.
Harry is due to make his first helicopter flight next week on his return from a visit to New York.