Jennifer Aniston admitted that she felt uncomfortable if she is going to strip for movie cameras.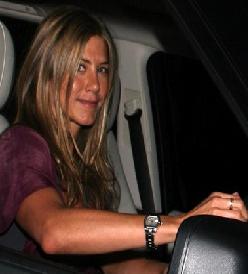 The former "Friends" actress shed her clothes in romantic comedy "The Break-Up" in 2006, but she was nervous throughout her sexy scene even though she was acting with Vince Vaughn.
The actress ordered that the cast and crewmembers not involved in the scene to leave the set.
However, Jennifer Aniston is quick to point out she's very happy with the body she was born with she just doesn't want strangers staring at it.
The 39-year-old revealed, "Although I'm happy in my own skin, I'm not comfortable doing nude scenes. On my movie we had a closed set, but it was still very hard".
She added, "Let's look at this – let's do it this way."
Comments
comments