Zac Efron demanded a private tent on the set of his new movie to hide from female fans.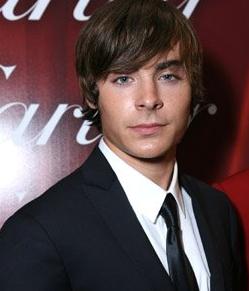 The "High School Musical" actor, which is currently filming "Seventeen Again" in Los Angeles, was so terrified of being mobbed during a scene on location at a high school he asked bosses for somewhere he could escape to.
A source revealed, "Zac was petrified about being surrounded by students while shooting at a Los Angeles school, so he had producers erect a tent he could duck into every time the school bell rang.
The source continued, "The pitter-patter of teenage feet scared him so much he asked for a bell schedule so he could zoom into the tent before class finished."
Zac Efron, which is starring alongside former "Friends" actor Matthew Perry in the movie, encounters hysterical female admirers everywhere he goes.
The source added, "Matthew was mobbed by pretty fans at an LA burger joint, but they all switched their attention to Zac when he came in."
Comments
comments