Jennifer Aniston, who recently returns to Los Angeles from Hawaii, has reportedly branded as generous to her friends.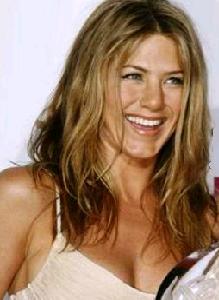 A source revealed when Jennifer Aniston plans a vacation with her friends, the actress pays for everything. As for everything, the expense includes airfare, cars, hotel etc. Perhaps this is the reason why she can never keep a boyfriend.
According to the source, among the girls who were benefited the luxury getaways from Jennifer Aniston: actress Andrea Bendewald, movie producer Kristin Hahn, and yoga instructor Mandy Ingber. On August 11, she took her group to the swanky Ojai Valley Inn & Spa, an hour north of L.A. The actress reportedly spent Cartier watches and spends thousands on baby gifts for her friends.
The source added, "Her friends really enjoy themselves, but I bet they're afraid that she'll find a serious boyfriend. That means no more free trips for them – and that's why they seem to be hard on her dates. I'm sure they were brutal with her last boyfriend, Paul Sculfor."
Comments
comments