Jennifer Aniston, who has representative that previously denied the pregnancy speculations, has hired three security guards to patrol her new house.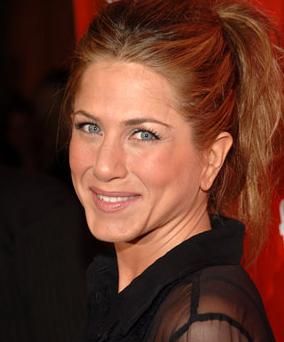 The "Break-up" actress, who hasn't even moved into the impressive $15 million Beverly Hills mansion yet, is insisting on round-the-clock security after paparazzi gained entry and tried to take photos.
A source revealed: "Jennifer lost it when the construction foreman informed her he had thrown one sneaky photographer off her property. He had tried to gain entry by pretending he was an interior designer. Even though she doesn't move in for another two months, Jennifer has hired three security guards to patrol the new estate 24/7."
Meanwhile, the 39-year-old star, who recently rekindled her romance with musician John Mayer, loved picking out the furniture and color scheme for her new home.
Jennifer Aniston, who has reportedly splashed out over $1 million on the interior of the property, is believed to have become frustrated when her former husband Brad Pitt insisted on designing everything in their marital home "down to the last detail".
A friend of actress revealed: "Jennifer told me, 'I finally have a place I can grow old in. I don't have to consult with anyone, and I can make it any way I like!' "
Comments
comments