Democratic presidential candidate Sen. Barack Obama, who shares the same Chicago hometown as Jennifer Hudson, issued a statement Saturday with regards to the tragic death of Jennifer Hudson's mother and brother.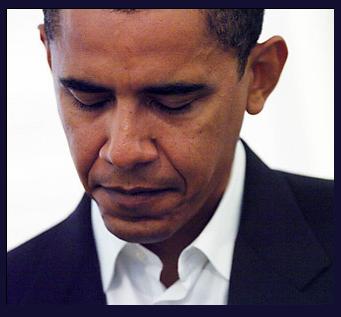 Barack Obama revealed: "Michelle and I were absolutely heartbroken to learn about this unimaginable tragedy and we want Jennifer to know that she is in our thoughts and prayers during this very difficult time. We also pray for the swift and safe return of her young nephew."
Jennifer Hudson sang the national anthem during the Democratic National Convention in August after a personal request from Obama's camp.
The "Dreamgirls" star revealed earlier this month: "That was the biggest honor, I feel like, in my career – one of the greatest moments. I had to separate myself emotionally so I didn't get too emotional while I was singing because I can't sing and cry at the same time…. I was lucky to be a part of it."
Obama's camp said about Jennifer Hudson in a statement: "She has done so much for the campaign. Everyone here was just so shocked and saddened."
Meanwhile, Randy Jackson, who is the American Idol judge, also shared his condolences for Hudson and expressed his disbelief of what authorities are calling a double homicide.
Randy Jackson revealed: "My heart and soul goes out to her and the rest of her family. Such a huge tragedy – I can't even believe that it's possible. Paula Abdul and I were just talking about it yesterday and it's just so sad."
Randy Jackson also says he has reached out to the singer since news of the tragedy broke, adding: "I left a couple of messages for her and I'm just trying to give to her whatever I can. My God. The world is an ugly place right now."
Comments
comments