Kate Middleton, the girlfriend of Prince William, has made it into the Collins English Dictionary.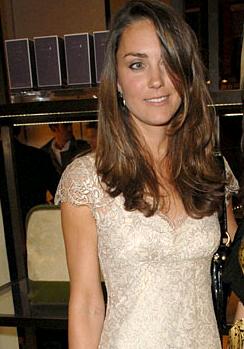 The 25-year-old brunette is included in the biographical section of the dictionary's online pro-edition, which is to be launched next month, as well as the 7th concise printed edition, due out in June 2008.
Prince William's stepmother, Camilla, the Duchess of Cornwall, has also received her own entry.
A Collins spokesperson revealed, "We're the only dictionary publisher to include such entries. We see it as a snapshot of the English attitude."
Kate Middleton's position in the dictionary will not necessarily be a recurring entry, as it remains entirely dependent on her relationship with the prince.
The spokesperson added, "At the moment Kate Middleton is the name on everybody's lips. If she splits up with Prince William again or doesn't marry him, we'll take her out of it."
Meanwhile, the brunette beauty reportedly recently told the prince she wanted to stay out of the limelight as much as possible.
A source, which is close to the couple, revealed, "Kate told William she doesn't want to be the focus of attention at high-profile events. She wants him to keep her out of the glare. Kate's not a loud girl. She's reserved and prefers nights in."
Comments
comments