Angelina Jolie replaces Jennifer Aniston with Brad Pitt's love interest somewhere during the filming of Mr. and Mrs. Smith. Neither Brad Pitt nor Angelina Jolie have dished the exact time of their relationship but recent revelations indicated that it happened during the making of the film.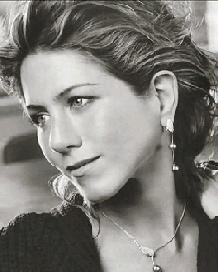 Now, it appears that Jennifer Aniston is becoming a new Angelina Jolie. The speculation sparked when Jennifer, like Angelina, is about to emerge as a political and philanthropic force in Hollywood.
A report indicates, "On Sept. 6, she joined Jim Carrey, Dustin Hoffman and 25 other A-listers in signing a letter asking U.N. Secretary Aung San Suu Kyi, a Burmese activist who has been under house arrest by her government for 11 years. That same human-rights interest has led Jen to donate $2,300 to support Democratic presidential candidate Barack Obama. In early September, Jen also became instrumental in getting Glaceau water, for which she does print ads, to put up at least $1 million to help make kids healthier."
A report also added, "Jennifer Aniston and Smartwater have teamed up with the nonprofit group Action for Healthy Kids, an organization with a smart approach: Make changes in schools to help students eat and drink well and exercise more," Glaceau says in a statement.
Comments
comments