In a week that saw Angelina Jolie named the world's most powerful celebrity, Jennifer Aniston can at least console herself with the fact she has been voted best pet babysitter.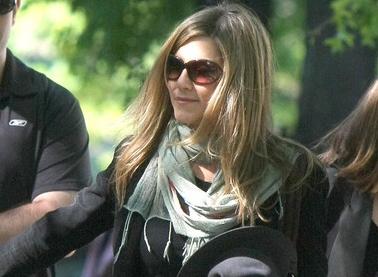 US animal website PawNation.com asked people which star they would be happy to let care for their cats, dogs, birds, rodents and reptiles while they were away on holiday.
An overwhelming 70 per cent of respondents named Jen the most suitable candidate, followed by fellow animal lovers Pamela Anderson, Nicole Richie and Mickey Rourke.
Angelina doesn't even get a look-in – ha!
Jen often speaks about her devotion to her dog Norman, a corgi-terrier cross-breed.
She recently said: "There's no dog like him. He's just a person in a furry outfit. I don't even know how to describe him.
"He's a wise old man who could, with a look, with one stare, crush me. He's a laser light beaming into my soul."
Jen loves Norman so much, she reportedly splashes out $250 a week on massage, Reiki and acupuncture treatments for the ageing canine.
Comments
comments