Jennifer Aniston is planning to adopt a baby, according to U.S. reports. The former Friends star has allegedly begun filling out the required paperwork with the adoption agency which dealt with Sheryl Crow's adoption of baby Wyatt last month.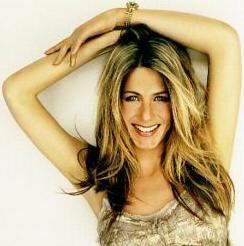 An adoption agency source revealed, "The process has 100 per cent started," and the New York Daily News reports friends of the star have confirmed Jennifer Aniston's plans.
A friend revealed, "She is happier and more excited than she has ever been in her life." Another friend added that Jennifer Aniston had been considering adoption for a long time: "Jen has been thinking about adopting for a while. But after seeing Sheryl and her son, Wyatt, together, Jen didn't know why she was still waiting."
Jennifer Aniston is currently dating 36-year-old British model Paul Sculfor, who has allegedly moved into her new Beverly Hills, California, home, after failed relationships with Brad Pitt and Vince Vaughn.
Comments
comments