Kate Moss has banned Pete Doherty from talking about their wedding plans on a British TV show.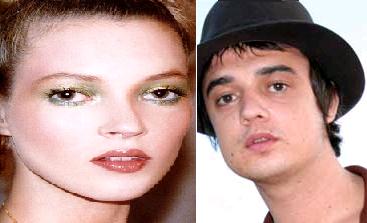 The Babyshambles rocker, who is due to be interviewed by talk show host Jonathan Ross next week, has been warned by the British supermodel to censor his answers.
Pete Doherty appeared on the show a year ago and spoke frankly about his drug addiction and feelings for Kate.
A source revealed, "Pete's last interview was a brilliant success. He really opened up. But this time he and Kate are a proper item – and she's worried what he might blurt out. She's given him rules on what not to talk about. The wedding is absolutely off limits."
At the time of last year's interview, Pete and Kate were experiencing a rocky patch in their relationship. The supermodel had issued Pete with an ultimatum to quit drugs, or lose her forever.
Pete Doherty told the interviewer, "I love her bones, I always will," and confessed to taking drugs.
The pair later rekindled their romance and let slip their engagement earlier this year.
Kate Moss, 33, is hoping the rocker's latest interview, which is set to air on June 22, will focus on his music.