A raunchy rendezvous between John F. Kennedy Jr. and pop superstar Madonna was cut short when the pair failed to find a condom, a pal of the late socialite confides.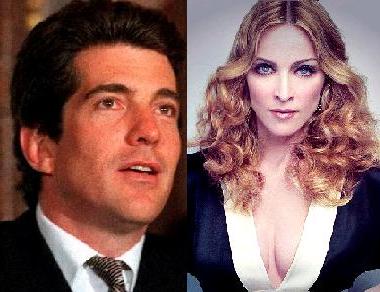 The pair allegedly arranged a secret rendezvous at a low budget hotel in Chicago in the summer of 1988. However, the sexy date was cut short because neither star had considered using protection.
Rob Littell, a friend of Kennedy, reveals in new biography American Legacy, "They were working their way around the bases, and as they rounded third and headed for home, she asked him if he had any protection. He didn't, so now they began discussing how they were going to get a hold of a prophylactic. She was still legally married to Sean Penn, and he had a steady girlfriend… They were afraid of being busted. They couldn't very well just meander into a pharmacy and ask for a pack of Trojans. They were too well known. To John's great chagrin, the relationship was never completed."
John F. Kennedy Jr. later married Carolyn Bessette before their plane crash death in 1999. Madonna wed director Guy Ritchie in 2000.
Comments
comments