Jennifer Aniston and John Mayer, are said to be 'taking things slow' as they attempt to put their relationship back together after breaking up in August, spent the weekend hidden away at a posh spa.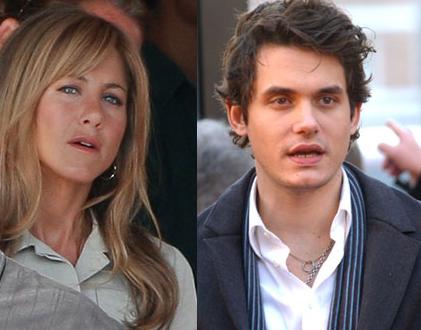 The reunited lovers arrived at Sanctuary Camelback Mountain Resort & Spa in Paradise Valley, AZ on Friday night, where they holed up at Casa Nine, a 4,800-sq.-ft. private home that costs $4000 a night.
An insider revealed: "John and Jen spent a romantic weekend in one of the resort's extremely secluded private homes. Their hideaway was tucked into the mountains and was so private that you couldn't even see the driveway from the street. Once they checked in, the couple was never seen leaving their home."
During the day, the pair relaxed on spacious terraces and took in the sunny warm weather by their own private pool. The couple enjoyed intimate meals brought in from the spa's award-winning restaurant. Other amenities included a home theater, outdoor Jacuzzi and flagstone fireplace.
The insider also revealed: "The cozy pair dined a deux on meals prepared especially for them by chefs brought in from the property's award-winning restaurant, Elements, served with the romantic sweeping views of the valley as their backdrop."
On Monday night, the couple was back in Los Angeles, where they were seen at the Sunset Tower Hotel. Intriguingly, it is the same restaurant where Jennifer was seen dining with Scottish actor Gerard Butler.
Comments
comments