Angelina Jolie is reportedly burned up with jealousy over Brad's pretty new co-star. And Brad hasn't exactly been acting like a father of six in a committed relationship while whooping it up in Berlin.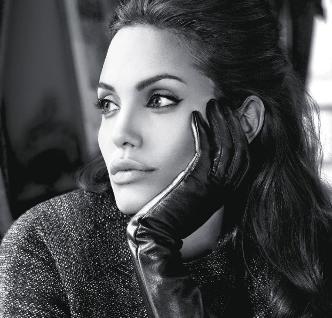 According to the sources, the "Wanted" actress is livid over Brad's recent carefree behavior with the happily single co-stars and director of his latest movie, "Inglourious Basterds". The report suggested that the blatant flirtation between Brad Pitt and German actress Diane Kruger is sending Angelina Jolie over the edge.
An insider revealed: "Angie loves Brad and wants to trust him, but she also knows that their own love blossomed while working on a movie together. Now she's convinced that Diane has a crush on Brad, and she's scared something could happen."
Angelina's instincts first kicked into high gear in September when Brad and divorcée Diane both attended an intimate cast dinner without her in Berlin.
Mimmo Bianco, who was the manager of Italian restaurant Al Contadino Sotto le Stelle, revealed: "They went through several bottles of wine. It was obvious he was having a great time."
And that's exactly what makes Angelina so nervous. Brad shared a connection with beautiful blonde Diane when she played Helen in his 2004 epic, Troy.
Diane Kruger gushed on working together again with Brad, saying: "I have lots of scenes with him. Troy was my first international film, and I was still married back then. I'm excited to work with Brad."
Diane made sure Brad knew just how excited she was during their night out. A source dished the scoop: "She kept putting her arm around Brad's neck to whisper something in his ear because it was so loud. He was clearly charmed by her, and Diane definitely looks smitten. She's thrilled to be around him again."
Meanwhile, Jennifer Aniston, who was married to Brad when he costarred in Troy with Diane, was always jealous of Diane, sources say, so Angelina's predicament is a small victory.
An insider pointed out: "Jen would absolutely love it if Angie got a taste of her own medicine and hasn't been shy about letting everyone know. Jen didn't trust Diane when she worked with Brad, and now she's happy that Angelina knows how it feels. For her it would be the sweetest karma!"
Comments
comments