Owen Wilson's suicide attempt may have many implications in his career and his personal problems. The actor had several projects planned and a report claims that Jennifer Aniston is concerned about Owen's situation both personally and professionally.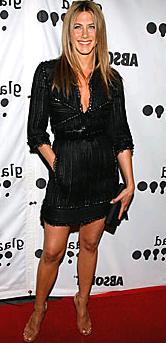 A veteran gossip revealed that besides Jennifer Aniston's personal concern for his health, the suicide incident wrecked a career move shrewdly designed to cement the "Break-up" actress as a box office big-screen star after her monster success 'The Break Up.'
She was lined up to co-star as Owen Wilson's wife in the domestic comedy "Marley & Me" – but the project's foundering as producers rush to find a new leading man, and Jennifer's devastated.
A studio insider revealed, "Jen was counting on this film to help establish her as a box-office commodity," an insider dished to the weekly entertainment magazine."
It is still unclear what will happen with the film project.