Usher has become one of the first celebrities to join with the millions celebrating Barack Obama's election as the 44th President of the United States.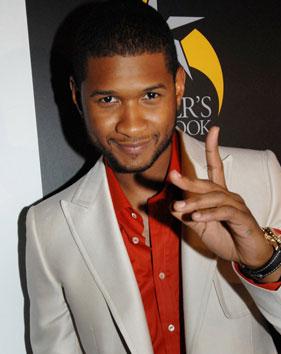 The singer declared: "Isn't this incredible news? Isn't this incredible news Billy? Man, this is incredible. It's so incredible to see that this historical thing has happened, man. Before it was a thought of what happens if he doesn't win. The public service that went into this and the encouragement that came out of it, it's just incredible to see it happen."
Usher, who helped campaign for the democratic senator from Illinois, said the election of President Obama is a watershed moment in the history books.
The singer continued: "This will go down in history, in black history for all of the sacrifices that the great Joseph Lowery and Martin Luther King made, this actually pays off for their sacrifice. The great Rosa Parks… So many people sacrificed for us to have a voice. It was one thing to have a voice, but to eventually know the best way to use it and then it grows into this, it's just incredible. I'm speechless. I don't even know what to say."
The singing superstar said he was thrilled to join in celebrating Obama's win as he added: "I'm proud to be an American right now."
If it appears that had the election gone another way, Usher was actually prepared to take flight as he revealed: "In the event that he didn't win, I planned on leaving this country. I did. I did, but that's obviously not the case."
Meanwhile, Usher is busy with his one night stand tour 2008. For more schedule and venues of his tour, visit his official website.
Comments
comments