Jennifer Aniston was not spotted too much recently except the time she got a new man.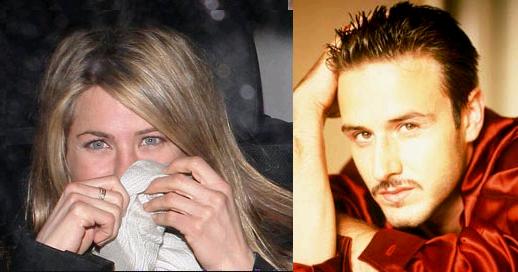 The "Break-up" actress was seen having dinner at Mozza in Hollywood and she kept covering up part of her face with a scarf.
Meanwhile, David Arquette is reportedly fed up of having Jennifer Aniston hanging around all the time and has given wife Courteney Cox an ultimatum – it's "me or Aniston".
Courteney Cox and Jennifer Aniston are virtually inseparable, with Jen joining her friend for U.S. public holidays and even tagging along on 'romantic' breaks with her husband.
But now David Arquette has had enough of sharing his wife with another woman and is laying down the law.
A source revealed, "Somewhat understandably, David's now saying it's him or Jennifer. He's had enough and is drawing a line in the sand. He's asking that Jennifer's visits become less frequent and that there are no phone calls between midnight and 8am."
Comments
comments