Princess Beatrice became a hardest partying young royal last night.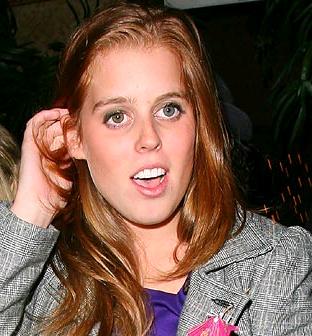 The princess and model Riley Keough, granddaughter of Elvis Presley, danced at the Mahiki club until 3am, when they hopped into a cab for a nightcap at 18-yearold Riley's hotel.
The 19-year-old royal, who is wearing a cocktail umbrella in her buttonhole, finally emerged at 5.15am; looking a little the worse for wear as the late nights started to catch up with her.
Only 24 hours before, the princess and her mother Sarah Ferguson had dined with Riley and her boyfriend in Knightsbridge.
Prince Harry, 23, and his brother William, 25, were also out on the town last night at Boujis, their favorite haunt in London's South Kensington.
While most of the group left the nightspot and piled into cabs at 2am, with Prince William deep in a phone conversation, Harry – unaware his cousin was outpartying him – decided to stay on for an extra hour.
The royal brothers, both dressed in their going out uniform of striped shirts and blazers, were joined by Kate Middleton, Guy Pelly with a mystery blonde and Virgin heiress Holly Branson, 25.
While Holly opted for a dazzling white long coat – well she is a qualified doctor after all – Kate wore a chic velvet jacket cinched in at the waist. The select band partied till the small hours.
Comments
comments