Zac Efron and Vanessa Hudgens have reportedly split. Is it really over? A report claims that hottest young pair has called it quits and Vanessa Hudgens was spotted with another guy while Zac Efron was off promoting "Hair Spray" in Australia. Vanessa Hudgens has been embroiled in a scandal over nude photos that have surfaced all over the Internet.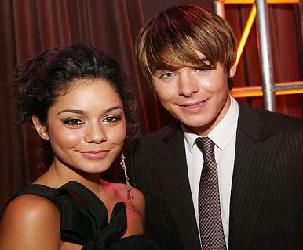 But reports claimed that Zac Efron was willing to stand by Vanessa Hudgens and give her the support that she needed. The couple was spotted on Sunday night together looking very grim and they were caught by the paparazzi and right away speculation was that the mood was sour and there was trouble.
According to a source, while Zac Efron was away in Europe promoting Hairspray, Vanessa Hudgens was at a Hollywood Hills party, where eyewitnesses say she was "all over" her older, not-Zac date. And when someone dared to ask about Zac, Vanessa "threw a fit and said 'don't mention his name!'" The same source claims that the split is official.